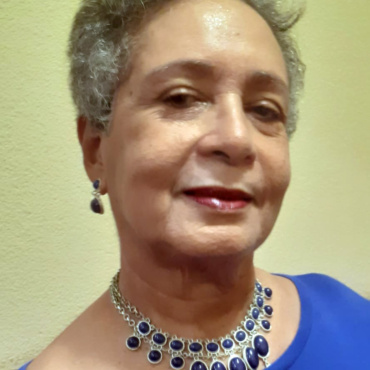 Sandra has worked for Belize as a Civil Servant and as an advocate for women and children. She gained a wealth of experience in the government sector both as Permanent Secretary and as Chief Executive Officer of several Government Ministries that included the Ministry of Education, the Ministry of Health and the Ministry of Social Services (Human Development). Her passion and commitment to make a difference have been evident throughout her career. During her eight-year tenure of service with UNICEF Belize, she liaised with Government to ensure the implementation of the UNICEF Belize Country Programme and co-managed the first UNICEF Children's Advisory Committee that allowed children to become actively engaged in promoting the human rights of children. She was a member of a bi-partisan committee that formulated the National Plan of Action for Children and Adolescents and as Chairperson of the National Committee for Families and Children, she monitored the implementation of this National Plan of Action that addressed education, health, child protection, HIV/AIDS, family, and culture.
Retired, Sandra has been actively engaged in her community and hopes to make a difference. She has served on the Board of Directors of Marla's House of Hope, a home that provides a safe and nurturing environment for girls who have experienced abuse or neglect. Until very recently, she served as a member of the Board of Directors of the Children of Hope Foundation-Belize that secures educational support for children from primary up to the tertiary level. She served for two years as the President of the Belmopan International Women's Group that contributed, through fundraising efforts, to provide financial support for such entities as the Belize Cancer Treatment Centre in Dangriga, the Belmopan branch of the Belize Red Cross, Marla's House of Hope, providing food baskets monthly to the elderly, and assisting in physical improvements to the maternity ward of the Western Regional Hospital to name a few.
She also created the Mountain View Neighborhood Watch Group and as a Coordinator, addresses issues that promote the safety of residents. Sandra believes that we are our brother's keeper and should leave this world a little better than we found it. Sandra and her husband reside in Belmopan, Belize. They have been married for fifty-five years and have two sons and four grandchildren.