Desiree D. Young
Secretary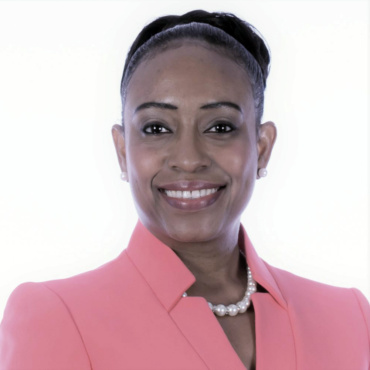 Desiree D. Young, BS, MPA, ABD has over 20 years of experience in higher education in both degree and professional learning environments. She is currently the Vice President of Strategic Innovation and Partnerships for ThriveDX – a Global EdTech Company. ThriveDX partners with top-tier universities around the world to help deplete the digital skills gap. In her position the goal is to create, implement, and partner to offer digital transformational training programs that will shape the next sustainable and dependable digital workforce. ThriveDX has several recent acquisitions that specialize proprietary SaaS technology platform for the enterprise client, while also expanding its distribution capabilities through its current partners globally.
Desiree started her executive leadership career in education at a private college in Florida where she worked as Director of Education for a little over 6 years. She was responsible for the management of programs, department chairs, registrar, and students for the institution that offered associate and bachelor's degree programs.
For the past 14 years, Desiree was the Executive Director of Programs and Enrollment Management at University of Miami. She created, implemented, and managed professional certificate programs and corporate/customized training. Her department developed a comprehensive learning ecosystem for the continuing education landscape for the local, national, and international communities. She was responsible for 50 plus professional programs that cover a wide array of industries.
Desiree provided a platform that revolutionized learning and created career pathways for transition, elevation, and education for what's next. Her objective was to develop competitive demanding programs that fill the needs of employers and close the skills gap by engaging in continuous research and evaluation of marketing trends. Desiree was also the Executive Director for UOnline which comprised of online graduate certificates, masters, and doctoral programs for the University.
Throughout Desiree's professional career, she has completed many professional certificates in areas including executive leadership, project management, higher education quality and standards, DEI strategies, and human resource management. She has earned several degrees in areas of Business Administration, Public Administration specializing in Policy and Human Resource Management, and Organizational Leadership. She also serves on several Boards to continue her work in community engagement and outreach.